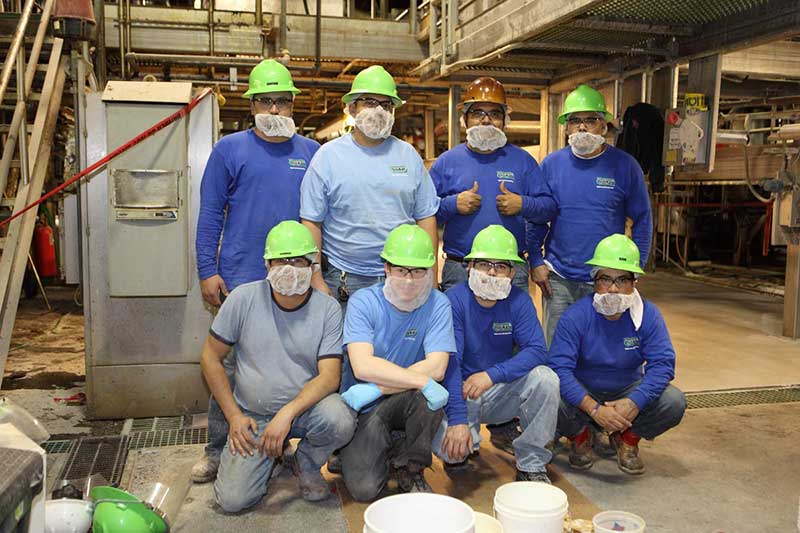 EXPERIENCE
Deckade Advanced Flooring Systems is the Select Authorized Installer of Silikal Flooring products in Nevada, Arizona, Idaho, and Northern California. Deckade has been building Silikal Flooring systems for nearly seven years and installs Silikal exclusively.
Coming up on 30 years in business, Deckade is headed by Matt Revak and has been a family run enterprise for generations. Deckade's longevity as a contractor is the result of years of consistent service and straightforward results.
CREDIBILITY
Based in Reno, NV, Deckade is also the Western distribution point for Silikal products. Our 10,000 sq. ft. facility serves as a supply depot for Silikal America throughout the Western states and Western Canada. Deckade is licensed and insured to do business in four states and diligently maintains all certifications in the region we serve.
CRAFTSMANSHIP
Deckade's installation crew is regarded as one of the best in the business. Foreman, Sergio Parra, has been with Deckade for more than 10 years. His team is highly regarded by Silikal and draws constant praise from our clients for their hard work, for their spirit of cooperation and concern, and for the finished results of their craft. Silikal flooring systems are hand-made and our installers take great pride in what they deliver. Equally important, the Deckade installation crew is thoroughly trained in plant safety protocols, worksite safety, and materials handling.
SOLUTIONS
At Deckade, we provide our clients with solutions to their flooring challenges and strive to represent our company as a Partner. Silikal acrylic resin flooring takes commercial flooring to a new, higher standard. You should "Expect More From Your Floor" with Silikal and from Deckade we want you to "Get More From Your Contractor".
DECKADE. Flooring for the life of your business.