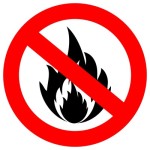 In some cases, insurance agencies require that a particular space or commercial area provide for a fire resistant floor. Silikal offers a newly formulated fire resistant floor coating to meet our client's specific requirements.
Maritime safety regulations also call for flame resistant coatings on vessels. The IMO (International Maritime Organization) sets standards for maritime safety and, along with being a useful and practical option,  Silikal meets these IMO specifications.
Other applications for Silikal FR include commercial kitchens, hospitals, schools, and manufacturing and processing plants.
We're prepared to take on any challenge; call us today.
DECKADE. Flooring for the life of your business.