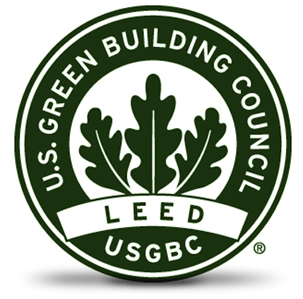 LEED (Leadership in Energy and Environmental Design) is a voluntary, consensus-based, market­-driven program that provides third-party verification of green buildings. From individual buildings and homes, to entire neighborhoods and communities, LEED is transforming the way home and commercial environments are designed, constructed, and operated. Comprehensive and flexible, LEED addresses the entire lifecycle of a building.
Silikal flooring products qualify, under LEED specifications, as environmentally sustainable building products. Silikal acrylic resins are also LOW in Volatile Organic Compounds (VOCs), which contributes to safe air quality in the work space.
Silikal acrylic resins are solvent-free, LEED certified, and Low VOC – "green" products that are eligible for LEED credits, that do not negatively affect work place air quality, and that culminate in the construction of a "healthier" floor.